Alana and Marco's wedding. We feel inspired when taking wedding photos of such great events.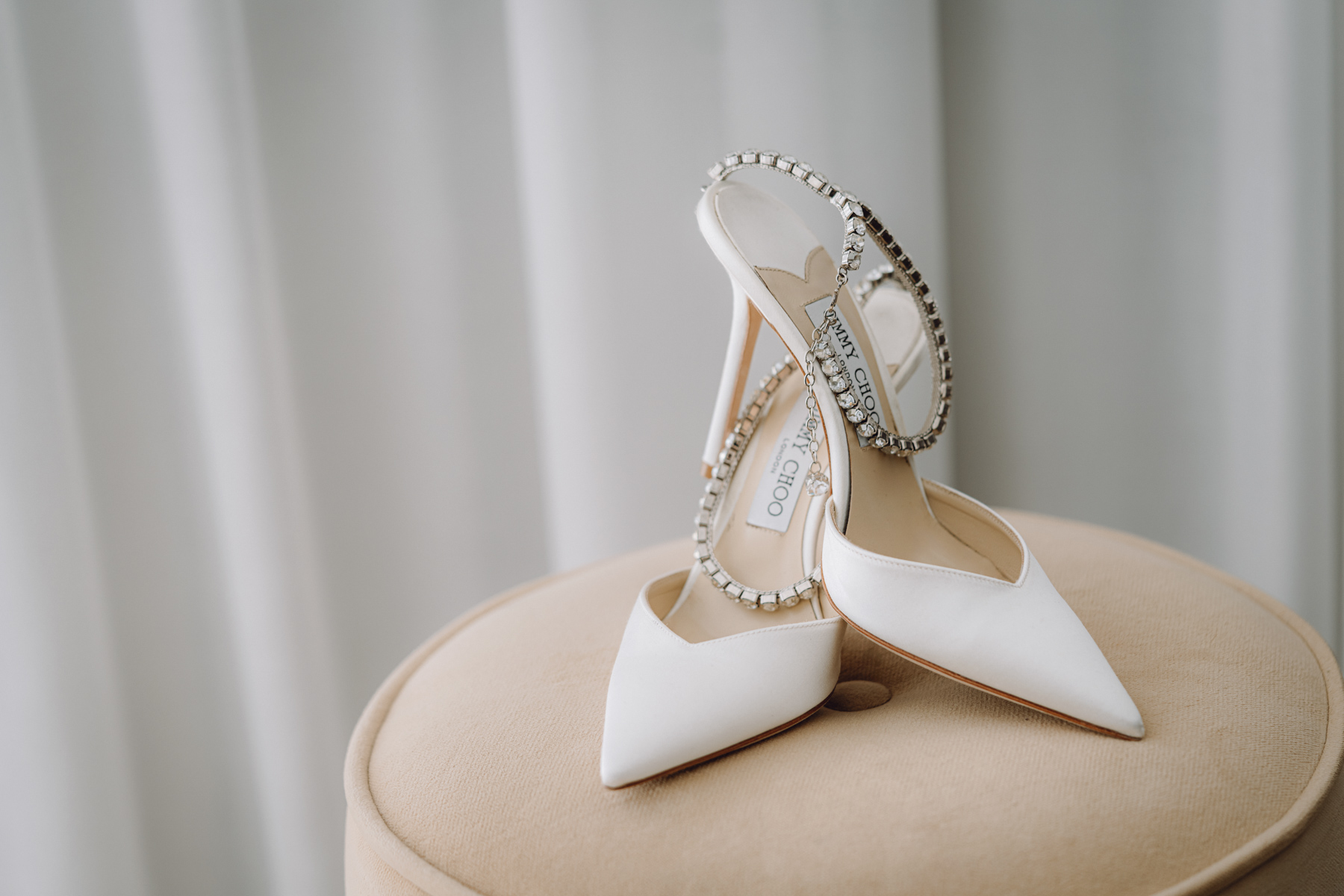 The grandest of days are built up from fine details – an exquisite diamond ring, the right scent, those perfect shoes.
And the wedding dress! Again, the individual elements combine to a grand effect.
And so photogenic. Her perfect smile is enough for a great photo.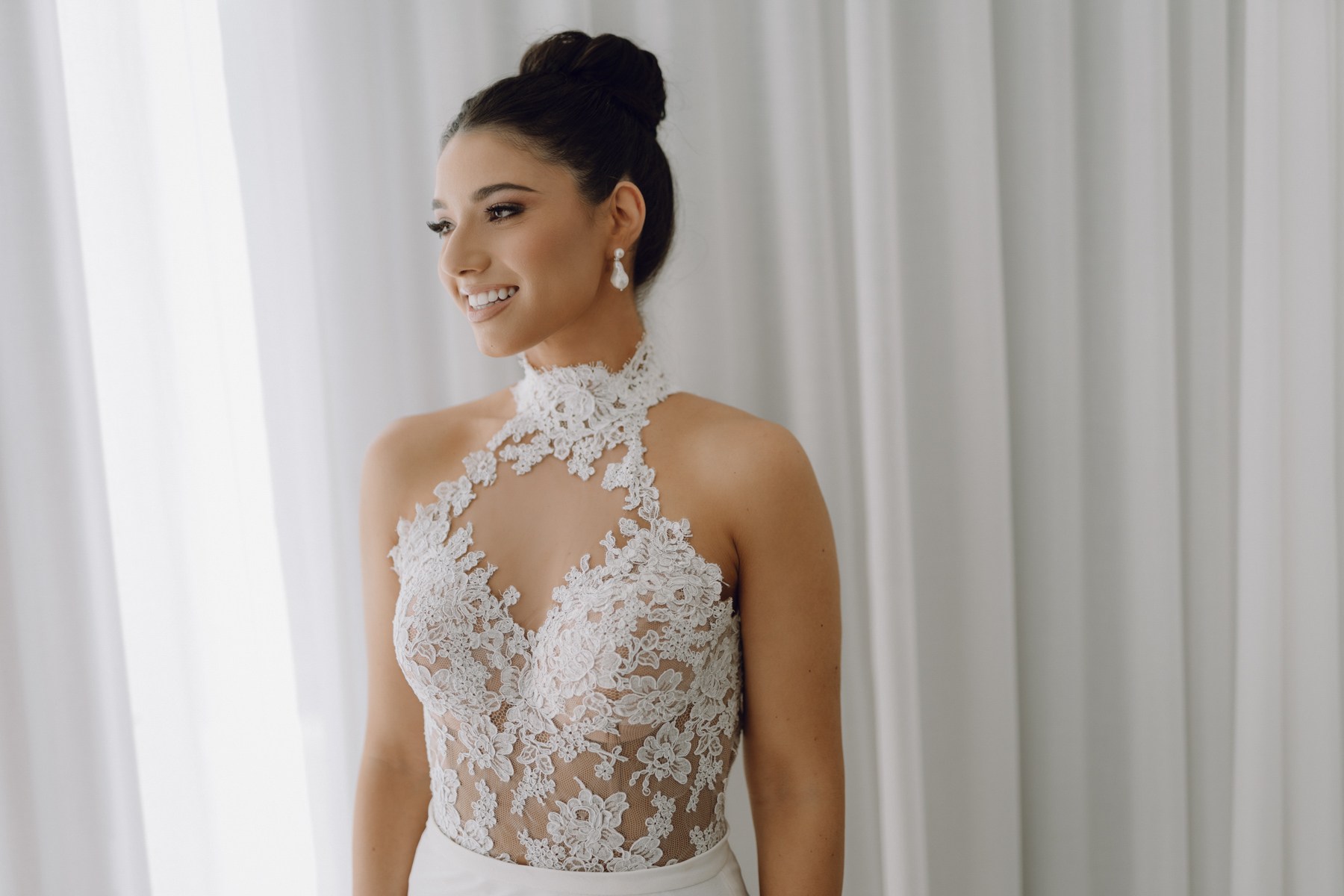 What a train in this dress! It reminds us of the flowers she is holding.
The groom's effects. Even before he wears them, we can see that sense of style.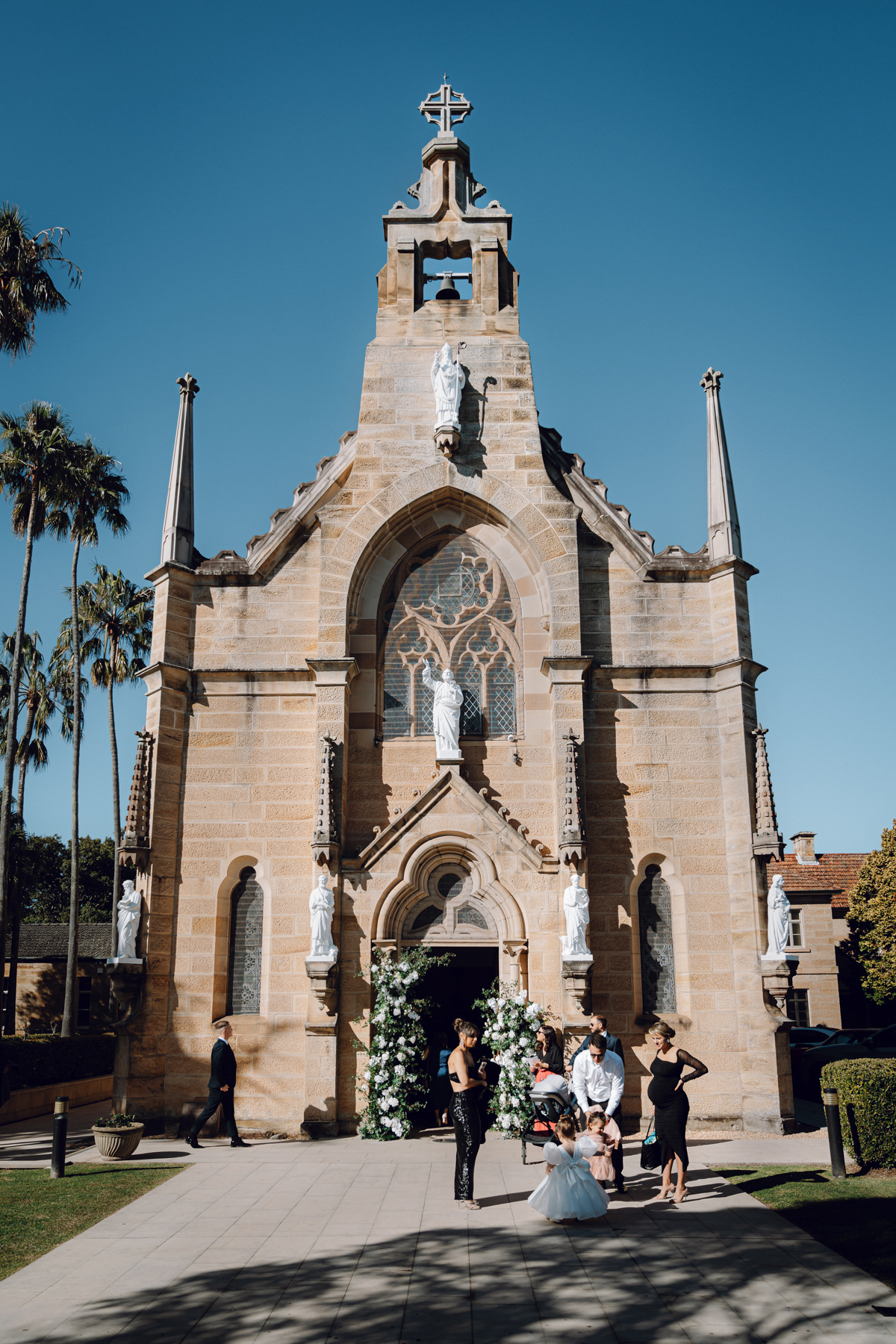 We love the atmosphere of a traditional stone church. This had an open and bright feel. Even more joyous when the guests arrived.
The bride arrives. We found a few black and white images worked well here, especially with the prestige cars.
With the bridal party. Holding the train like this was something rather different.
The Ring Exchange, a symbol of promises and of the commitment they're making to each other.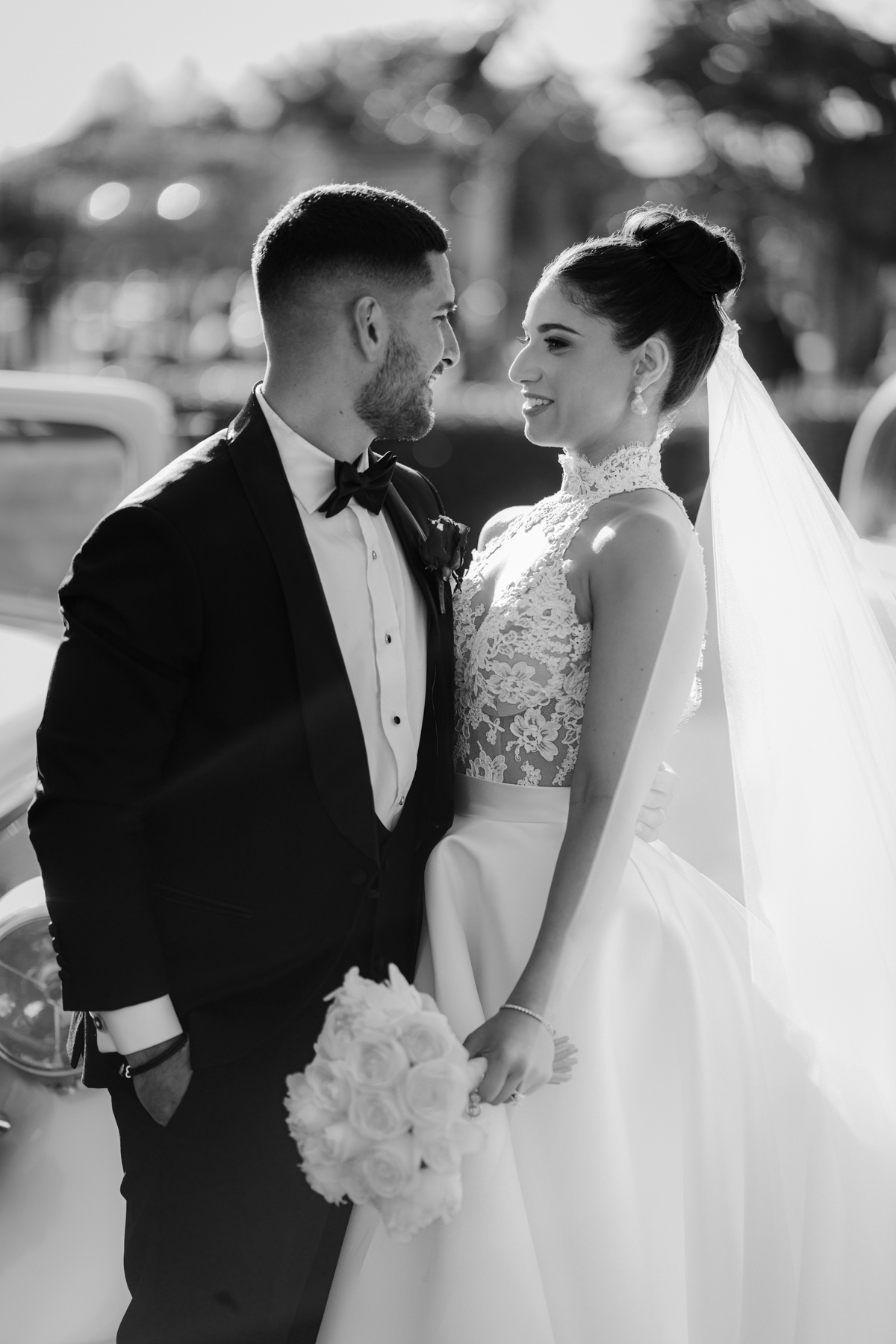 Some after ceremony wedding photos around the Sydney Opera House. We sometime forget what a diverse number of great photo locations are here.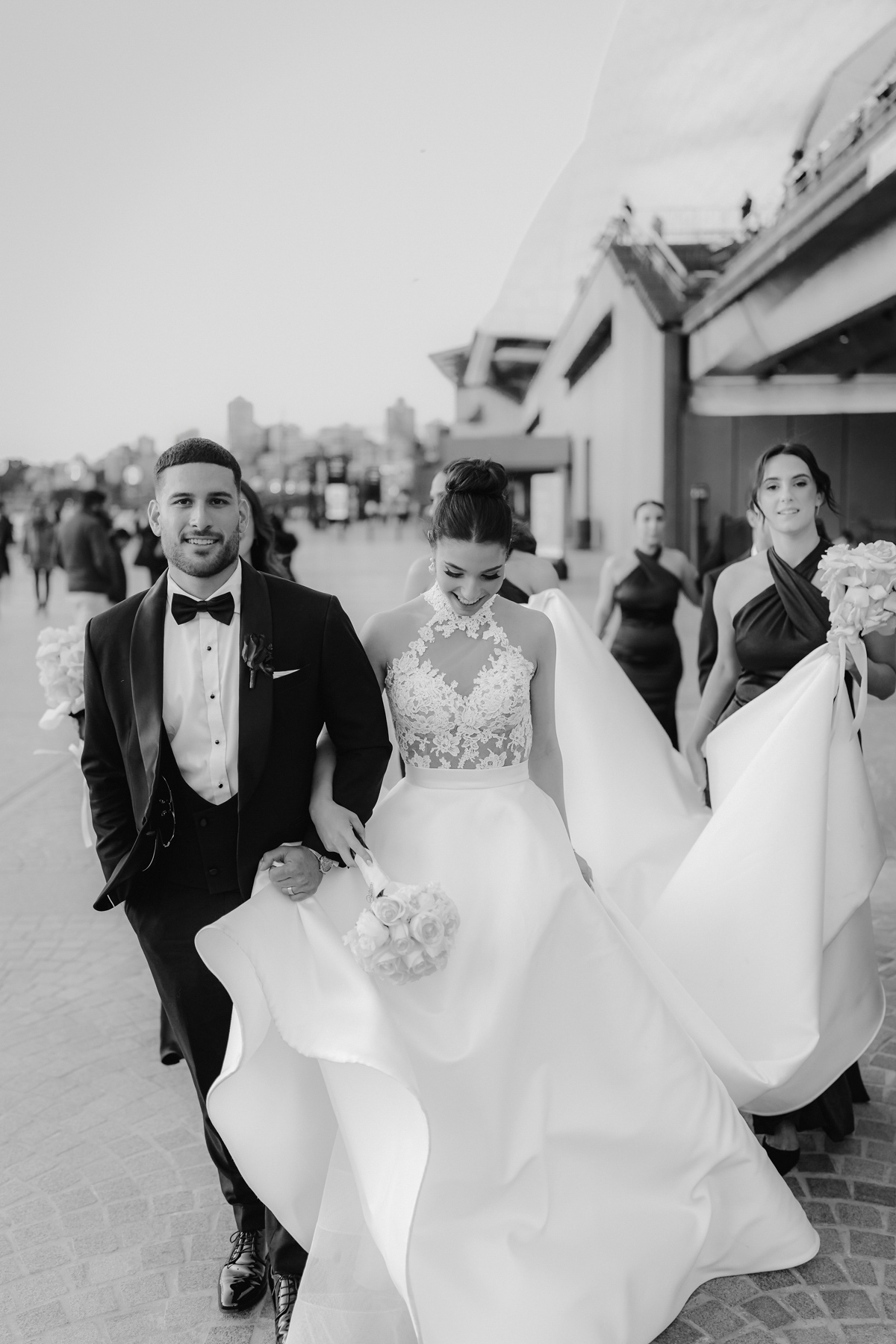 A perfect romantic scene of the couple dancing. Even before the fancy lights and smoke on the dancefloor these two look great together. 
We all wish Alana and Marco the happiest future together. May these wedding photos always remind them of their first days together.