WHERE YOUR LOVE STORY UNFOLDS
See some of our latest wedding collections in Sydney
WEDDING PHOTOGRAPHY COLLECTION
SYDNEY AWARD WINNING WEDDING PHOTOGRAPHY TEAM
We, at SPLENDID Photos & Video, believe that love, weddings, and commitment are a huge aspect of what life is all about. It is our honour to capture these subtle and meaningful exchanges and turn them into your beautiful story!
Our boutique studio is based in Leichhardt, Sydney. Our 10 years of valuable experience of shooting weddings have made us highly recognised, trusted, and talented wedding photographers. Our works have been featured many times in well-known wedding magazines and blog sites. If you are looking for professional wedding photographers in Sydney, contact us now.
TESTIMONIALS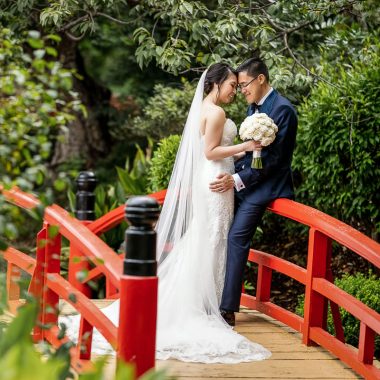 The team at Splendid Photography were absolutely amazing!! From our first consultation to our pre-wedding pics to our big day, Darren & Lou were the best photography and video crew anyone could ask for!! Their professionalism and calmness was felt throughout the whole day meant that our bridal party, bride & groom could barely feel that photos were taken!! Special shout out to Lou for helping the groomsmen with all the buttonhole flowers and all the special tips and supportive words throughout the day, it's the little things that count the most.
My Nghi & Collin
I can't say enough about splendid and their talented eye as photographer/videographer. They truly are artists. They perfectly captured our big day. One of the best pieces of advice I received was pick a photographer you feel comfortable with and want to spend your wedding day with, because they are there every step of the way. For that reason, I am so glad we found Splendid. Their calming presence and sense of humor on our wedding day put my husband and I at ease. They knew exactly the shots to get with our family and friends, and captured the love and joy of our big day so beautifully.
Laura & Carlo
Amazing team of photographers and videographer! Made sure the day went smoothly and made sure to get all the shots we wanted. They were with us from start to finish and kept on top of the time so we didn't have to worry. Beautiful work would highly recommend to anyone wanting to capture their special day with brilliant photos.
Marian & Peter
THANK YOU, THANK YOU to the Splendid team for capturing our special day! They have been very easy to deal with from first inquiry, all the way to the big day! We felt very comfortable with them and they helped create such a perfect day! Very professional service, on time and very motivated 🙂 They did such an amazing job, I can't stop looking at all the pictures and have gotten so may amazing comments! We highly recommend this company, you will not be let down. Brilliant!!
Amanda & Luke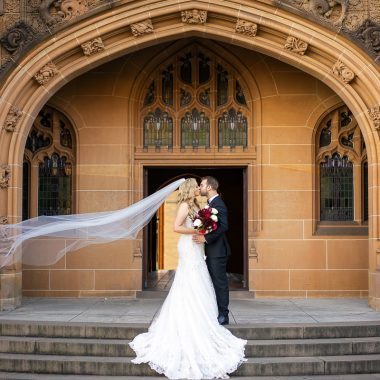 We absolutely loved our experience with Splendid! Our photos were even more amazing than we ever could of hoped! They were professional and helped give us direction on the day to ease our nerves and feel comfortable.
Micaela & Jamie
The team at Splendid Photos & Video is brilliant. Very attentive, prompt, professional, and friendly. We are so happy with our wedding photos and video. Thank you for your amazing work. We highly recommend this great team for your wedding photos and video needs.
Shirley & Anthony
Splendid did an amazing job with our photos! The team were so easy to work with, right from the first appointment to the actual day and then helping us put together our albums and prints. We are so thankful to Devin and Jeff for capturing all our special moments so perfectly. Thank you for also being so helpful and caring on the day and for managing to get the photos with so many different angles and backgrounds. We will be recommending your services and look forward to working with you again.
Adriana & Aaron
Splendid were fantastic on the day of our wedding! We were so impressed with the team (shout out to Darren) and their professionalism. The whole team were simply wonderful and so pleasant to be around for an entire day. My husband and I highly recommend Splendid to any couple getting married – from start to finish they were amazing. We even got back our photos super quickly!
Hayley & Mavericks
Splendid have made our day even more special by capturing it all in their brilliant cameras. The whole service was quite smooth, from the get go till now, they have all been helpful. What a top notch service and great people. I can't recommend them enough. They even offered to direct our wedding if we needed! I mean if that doesn't scream that they are here to make us feel special then what does?!! The photographers were so excited and cheerful they added that charm to the evening. The guests came up to us and said that the photographers were enjoying our wedding as much as everyone else did. They are compassionate and excellent at what they do. Again I recommend them any day to anyone. Best service, best pics.
ANDZ & MITCH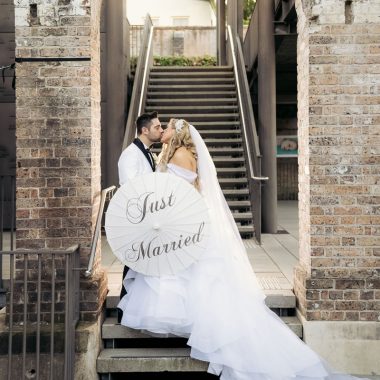 Splendid were great to deal with. We were impressed with the quality of their photos. They know how to get the best positions and poses. It's great they did videography and photography. The personnel were very friendly and accommodating.
Victoria & Alfio
Splendid has produced absolutely amazing photographs of our special day. Jason from Splendid was so professional and made us feel comfortable and captured all of our beautiful memories. Highly recommended splendid to anyone looking for engagement shoot/ wedding photography
TAYLAH & CHRISTOPHER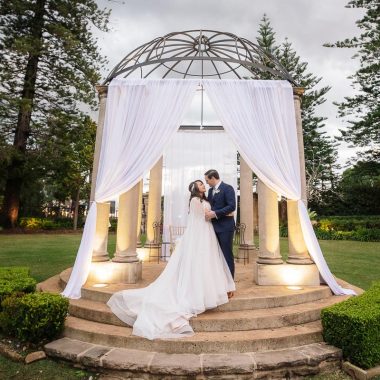 The team from Splendid Photos & Video has been a pleasure to work with. Since the very beginning the booking team were informative, helpful and passionate about ensuring our photography package was exactly what we needed for our special day. Our photographer Jason was also a true professional and put us at ease on our wedding day, allowing us both to feel relaxed, enjoy our time and get some wonderful shots. The post-production team is also flexible, accommodating and happy to make edits to suit personal preferences. Splendid comes with our highest recommendations!
Alexandra & Hamish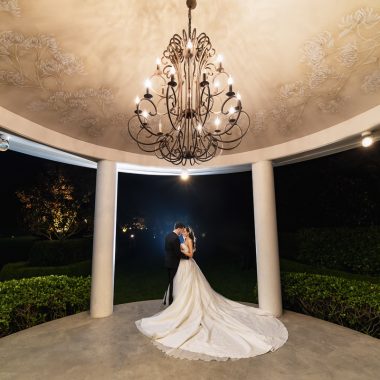 The team at Splendid Photos and Videos have been outstanding throughout the entire process. Very easy and genuine people to work with. On the day, our specific team was very professional and fun to be around! They made us feel relaxed and reassured that our day was being covered from every angle. Not to mention the final outcome is simply perfect. Highly highly highly recommend!
ELENA & JOSEPH
Absolutely amazing to work with, very friendly and extremely accommodating which made our day so much more enjoyable. They ensured that everything flowed well and I think that is a testament to their ability to be professional and efficient. We definitely recommend to anyone who is looking for a photographer and videographer. 10/10!
Brigitte & Andrew
We had the full day photography and videography package and we are so glad we chose them. The day ran so smoothly, they were happy to take requests on the day but at the same time gave great direction , and it shows in the amazing photos. The lead Jeff and his team were so easy to deal with, and all the staff have been very accommodating. Thank you! Isabella
Isabella & Christopher
I cannot recommend splendid enough, they did an outstansing job on the day and made sure they captured everything that we requested. The whole process we went through, from the poses to the film directing was amazing.. they made us all feel very comfortable and we felt very confident in them as they guided us on what kind of photos and in which location to take them. They were also able to capture every special moment and capture every emotion on our wedding. We would highly recommend splendid to anyone that wants a professional photographer and videographer.
REINA & STEFAN
Splendid were absolutely amazing! I was quite specific with what I wanted (including photos with my dog) and they went above and beyond to ensure that I got every photo I wanted on the day! Their expertise was clear in their efficiency in picking the perfect backgrounds for each photo and the perfect angles and lighting. They were also very accommodating when we want to try some of our own ideas which made it such an enjoyable time. We are ecstatic with the end result! So many amazing shots and so many to choose from! I am so glad that they were there to capture so many precious memories with our loved ones. I would absolutely recommend them! We are extremely satisfied with their service.
LAUREN & JORDAN
Our day was everything we had planned for and more, Splendid did an incredible job at not only capturing all the beautiful moments that will be forever memorable but they also did an impeccable job at remaining behind the scenes and not getting in the way- it was like they weren't even there. They were subtle in every meaning of the word. Every single staff member from our first appointment, to the wedding day were nothing but helpful and made us feel comfortable. The team were polite, well mannered, professional and overall happy to be there. They took charge where they felt things could be improved, they guided us throughout the whole day- making sure our photos were beautiful. We are very impressed with the quality of all the photos and we would highly recommend Splendid to anyone looking for a professional team to capture their special day.
RAECHEL & LUKE
We would like to extend a huge thank you to the Splendid Team for their professionalism throughout the whole process, from our initial consultation to our wedding and beyond, as we get to relive the unforgettable moments of our special day through their amazing work. Darren was an exceptional team leader who ensured the significant moments were captured whilst making us feel relaxed and comfortable. We appreciated his determination to achieve the perfect shot, and we are so pleased with the results – photos that look magically effortless, and depict all the incredible emotions of the day. The video team were also highly skilled and efficient, and we can't wait to see the completed movies. Thank you Splendid for capturing the most amazing memories we will cherish forever!
Melissa & Joshua
SYDNEY'S BEST WEDDING PHOTOGRAPHY STUDIO & SYDNEY'S BEST WEDDING PHOTOGRAPHERS
Welcome to Splendid Photos & Video. As an award-winning wedding photography studio in Sydney, our devoted professional photographers are experienced and we utilise the state of the art equipment to capture priceless and impressionable wedding photos and video. Our WPPI (Wedding & Protrait Photographers International) & AIPP (the Australian Institute of Professional Photography) qualified Sydney wedding photographers have an extensive background in the wedding industry. We understand each wedding is a once-in-lifetime event, and believe that every single moment is priceless for you. We strive to capture every moment in an unobtrusive way. Being one of the best teams in Sydney wedding photography, Splendid Photos & Video has over ten years of experience in this industry, so that you know you are in good hands.
We have built excellent connections with Sydney's core wedding suppliers to provide you with fantastic package offers. As the trusted studio of professional wedding photography recognised by major wedding venues, Splendid Photos & Video is proud to guarantee maximum customer satisfaction through our premium services and top quality photography. Your actual experience throughout the whole event is an important consideration when finding the top wedding photographer for your own special wedding day. We make the post-production process much easier. Therefore, if you are seeking the best wedding photographer in Sydney, then Splendid Photos & Video is looking forward to hearing from you.
Our top wedding photographers can capture every heartfelt glance, fulfilling embrace, and sealing kiss, to replicate the same promising moments when you think of your Big Day years later.
WPPI & AIPP Qualified Wedding Photographers
WPPI is the world's leading wedding photography association. AIPP is the abbreviation of Australian Institute of Professional Photography. Due to our passion towards photography and our experience in the industry, we are recognised and qualified from both the eminent organisations. You can be rest assured that your wedding photography will be handled by a great and experienced team.