Ashleigh & Chad wedding photo. What an inspiring couple!
We love it when the wedding photography captures this atmosphere. This outdoor ceremony with a vast water view in the background felt and looked incredible.
A windswept view of the bride. We needed nothing in this wedding picture except her!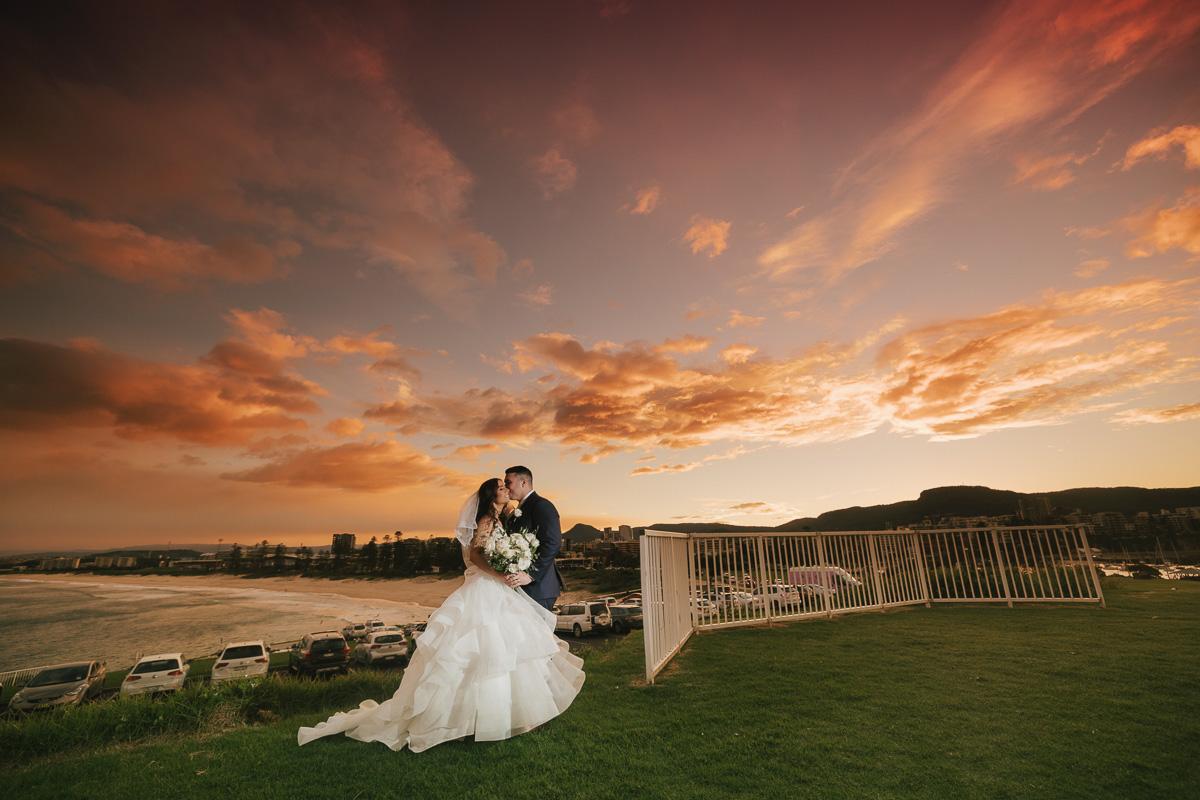 The best wedding photography makes the best use of the opportunities it encounters. How could we not use this vast sunset shot behind the happy couple.
How formal and pristine the Reception Hall looked. White and ethereal.
We love the look of this cake. Most wedding cakes are based on white, but this blue marble looked exquisite. There was white with a hint of blue in the room decor, which is perhaps why the cake fitted the surroundings so well.
How can we not be moved by the couple's first dance together.
We wish Ashleigh & Chad the best for what is a most promising future.