Jacqueline & Shane's wedding photos. We always enjoy doing wedding photography at Dolltone house. Having such a photogenic couple just makes it all the better.
Warm and subdued flower arrangements with all those personal details. This is what personalizes a wedding to be their wedding.
So much of our life is captured in those things we cherish – that early photo together, the family pets, the flowers we planned for so long.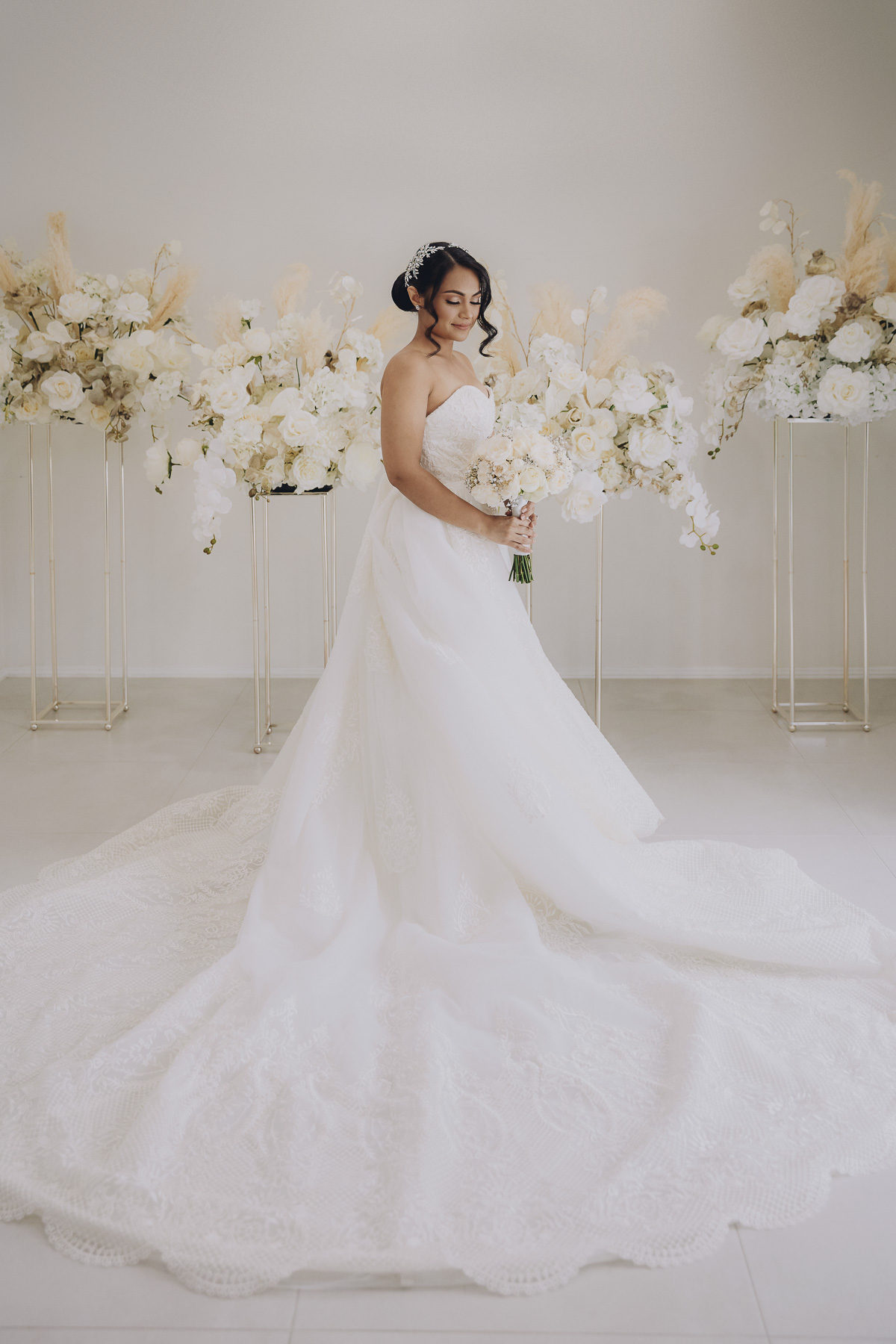 Jacqueline and her bridesmaids. It says a lot when the most simple photo idea looks so good. Just five friends on the big day, but they all look so great together.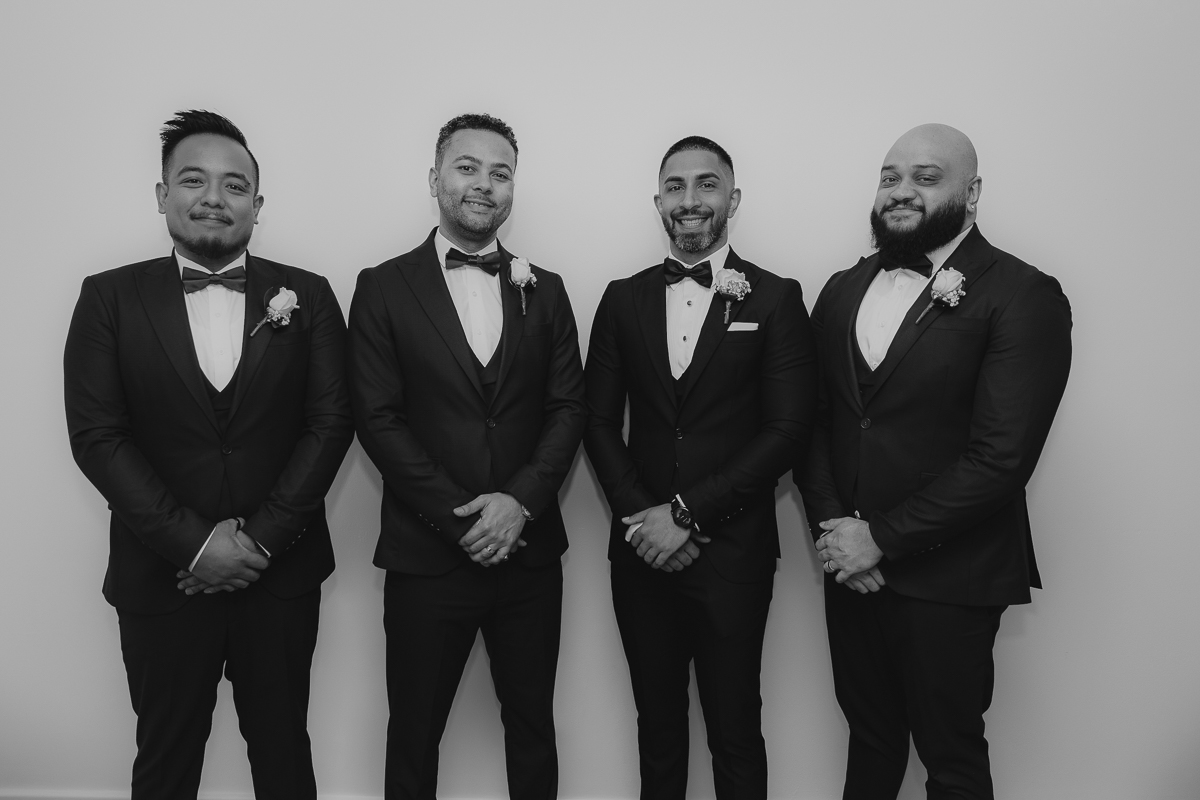 The groom and his friends are understated, but all the more stylish because of it. The right tux and a well-chosen flower say it all.
The motorcycles. Like the groomsmen, they are all unique, yet they belong beside each other.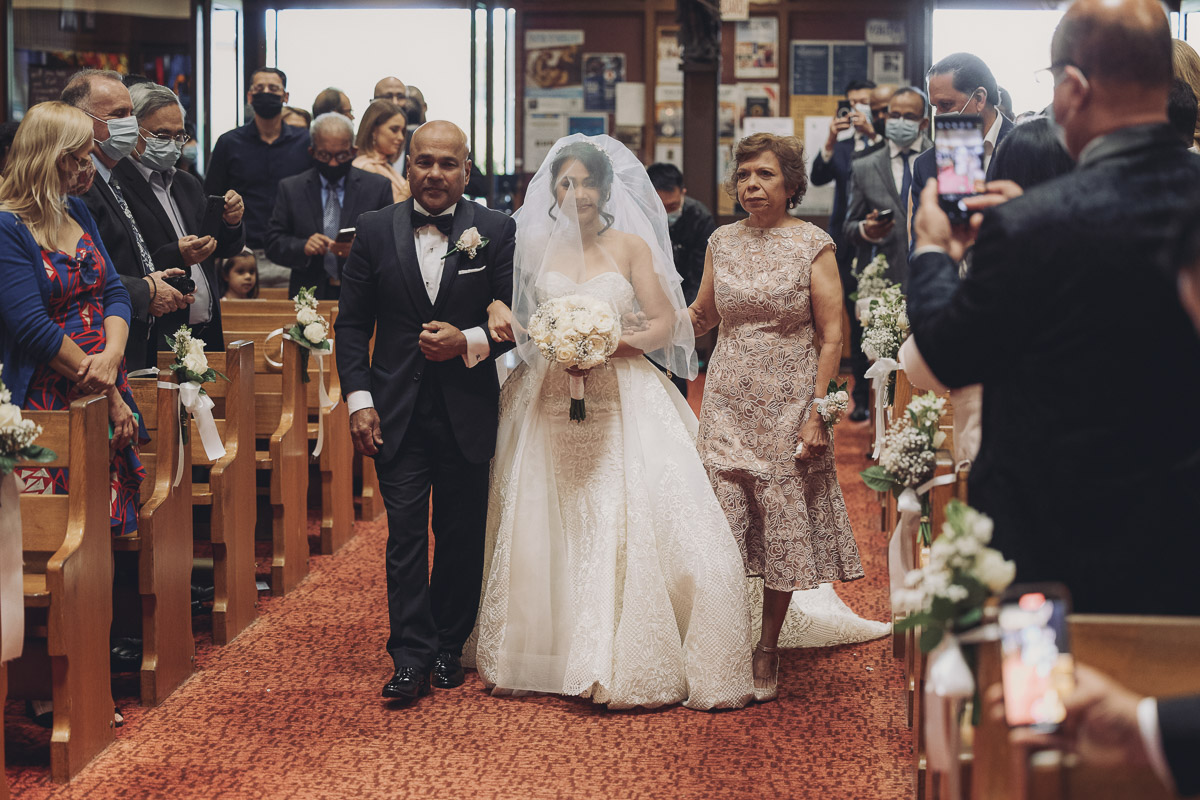 The wedding ceremony. A rich, vibrant colour scheme in this church, in contrast to the other scenes which were warm and elegant, or the clean bright outdoors.
Some people forget that Sydney has these great gardens right next to the city centre. The newlyweds and their wedding party look great in the outdoors.
The happy couple with Sydney Harbour in the background. We came back to this exact same spot for another shot with the nighttime city lights.
Chandeliers, flowers and the happy couple under the lights – what we think of when we think of weddings.
Even when empty, the reception hall had a warm elegance. We love the feel of these Venues.
That sense of symmetry with the wedding party table. We think images like this are worthy of old time Hollywood movie posters and wedding magazines.
Some passionate moments on the dance floor. Mist and bright lights on the dance floor always looks good, and creates the atmosphere that reflects the occasion.
The happy couple in front of Sydney Harbour lights.
We wish Jacqueline & Shane the very best for their future together.