Olivieah and Joels wedding at St Joseph's College. A fine opportunity for wedding photography. We look forward to events such as these.
The bridesmaids' dresses and shoes. We like the look and colour of these; such a group sense of togetherness.
And the bride's dress. Even against a plain background this fine dress has us looking forward to the wedding.
Some of the details of the wedding. We particularly like the wedding invitation, which had a formal look on transparent paper.
The bride prepares for the big day. The preparation is so much part of the experience, though even at the early stage she already looks like a bride.
Looking at her wedding dress as she anticipated the day ahead.
Some black and white images give an artsy appeal to the proceedings.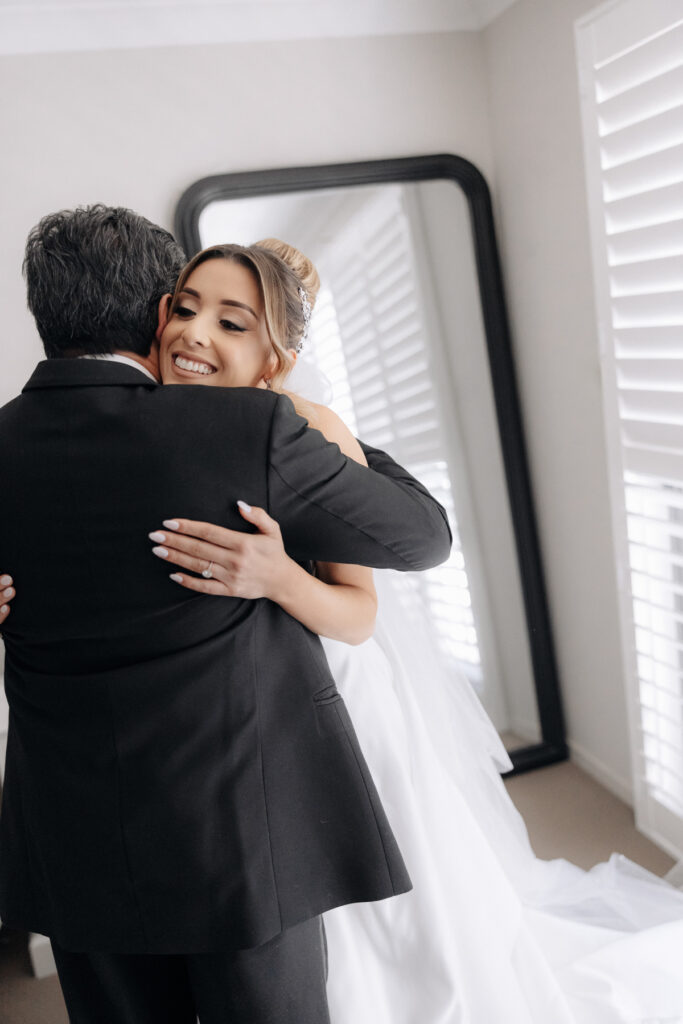 Family members see her as the bride for the first time. Always an emotional and memorable moment.
And with the bridesmaids. Always great when the dresses work together so well.
The groom and his entourage. Such a sense of solidarity.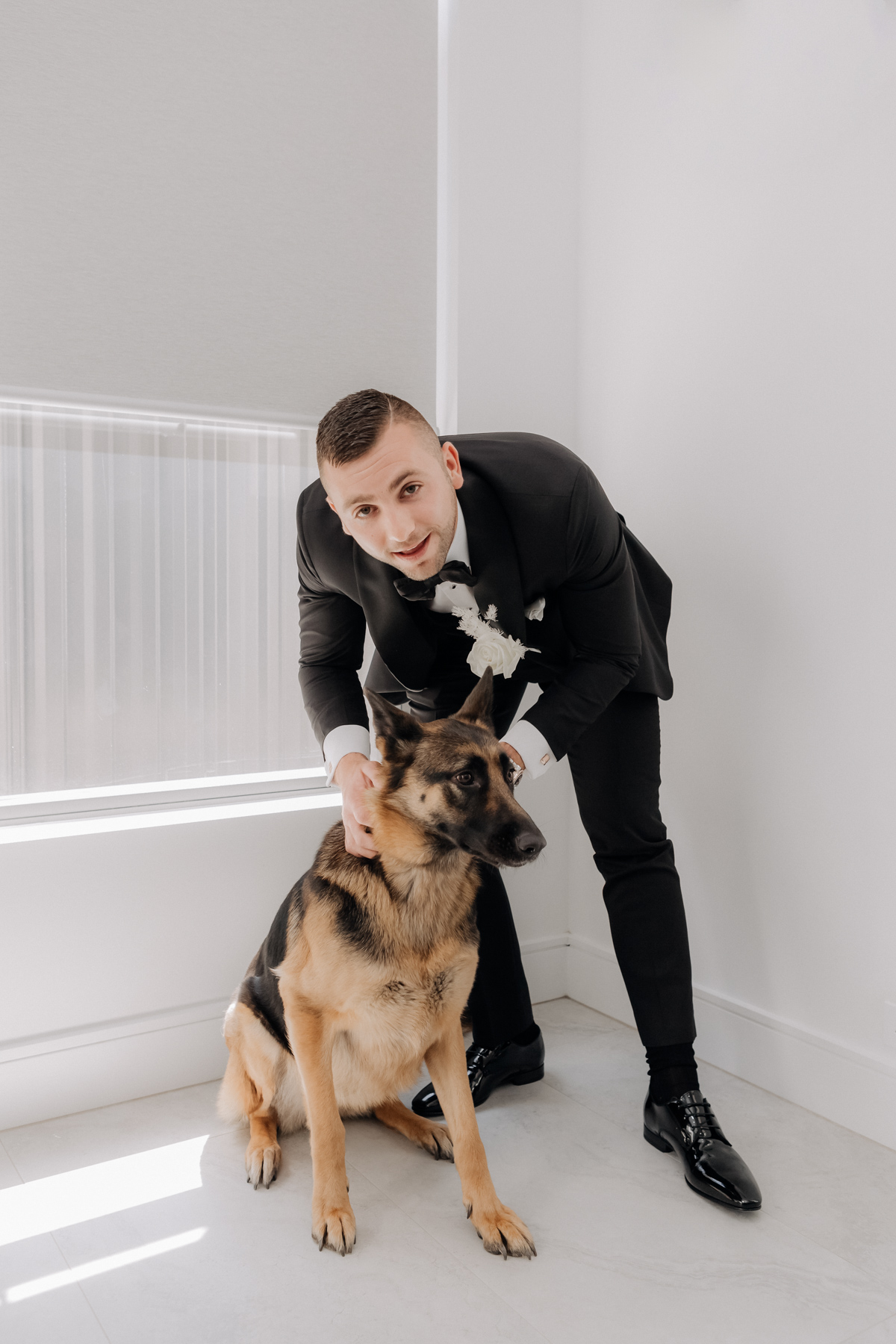 And in a traditional wedding tux, which he makes look impressive.
St. Joseph's college. A Sydney landmark and the most fine sandstone building.
The Chapel at St Joseph's is austere and transcendent.  How could anyone fail to be impressed.
Taking the vows at the Altar. This is picture book perfect, just what we imagine when we think of a wedding.
And on the steps outside the Chapel. Another moment we loved to capture.
A few moments with the Bride and Groom around Sydney Harbour. This was near the reception Hall.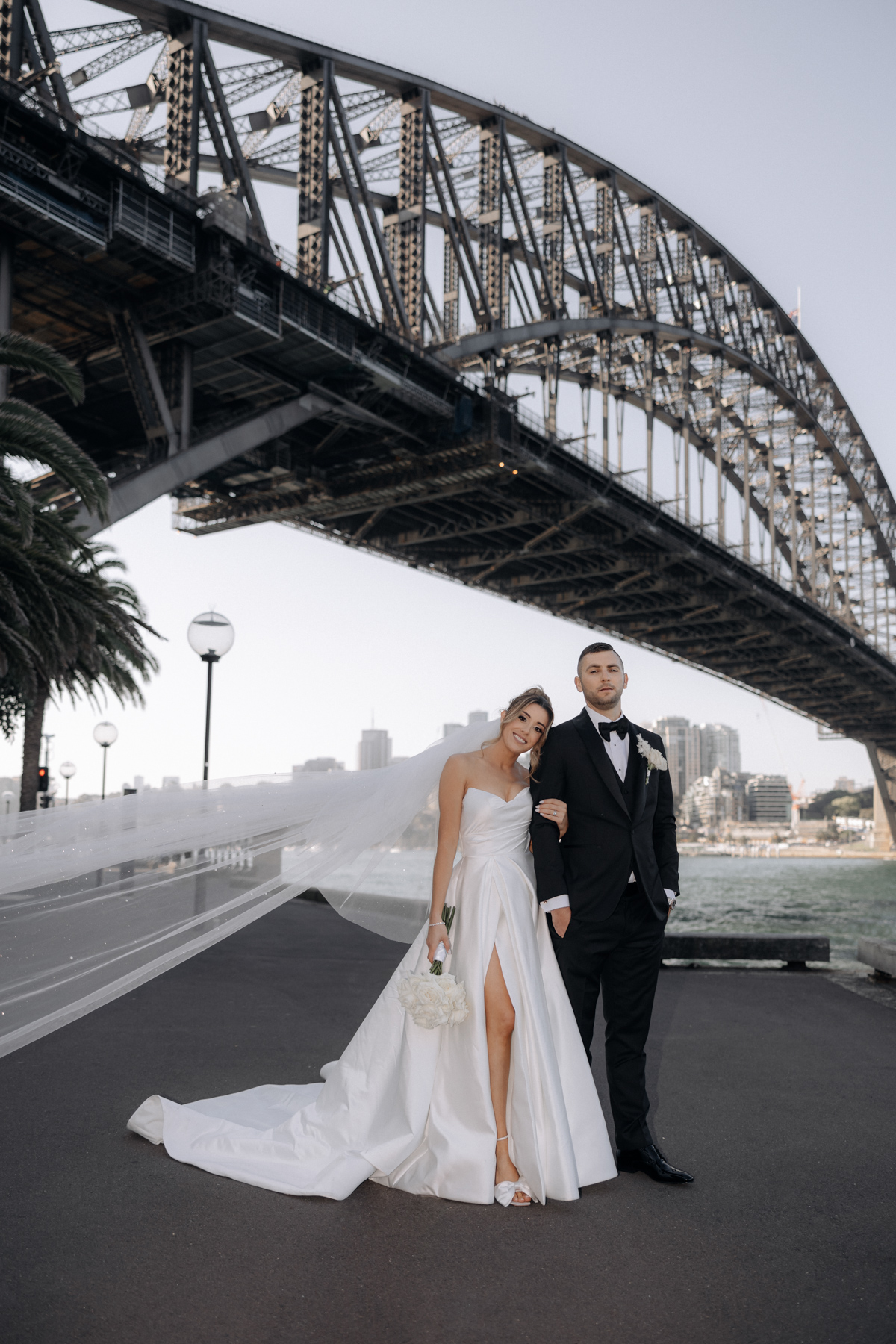 Bride and Groom, by the water with the right reflection of light. We look for these photo opportunities and are glad when they turn out just right.
A simple but impressive wedding cake design. It matched the flowers and candles perfectly.
Pier One, is a very prestigious place for a wedding reception. We were impressed from the moment we arrived. Such an atmosphere.
Bride and groom in bubbles and light. A fairy-tale moment.
And some wedding photos of the newlyweds on the dancefloor.
We wish Oliveah and Joel the best for their future together.