Magdeleine & Stephen had a wonderful wedding at The Grounds.
The details, the ring, the shoes, and the flowers. A soft and autumn look for these items and the wedding photos.
The bride peering over the balcony, expectantly. This reminds us of a storybook princess.
Have you ever seen a bride and her bridesmaids match so well!
The bride on her own. It says something when you don't even need a setting. Magdeleine carries these images all by herself, with a little help from the bouquet.
Stephen, his groomsmen, and his family. Again, we need nothing except these people and their natural charisma to make the photos work.
An older style Church Alter for the wedding ceremony, but a very light and colourful one. The rest of the building also provided some great backgrounds. The atmosphere feels like the happiest sunny day.
A warm and cosy look to the reception hall, and we adjusted our wedding photography accordingly.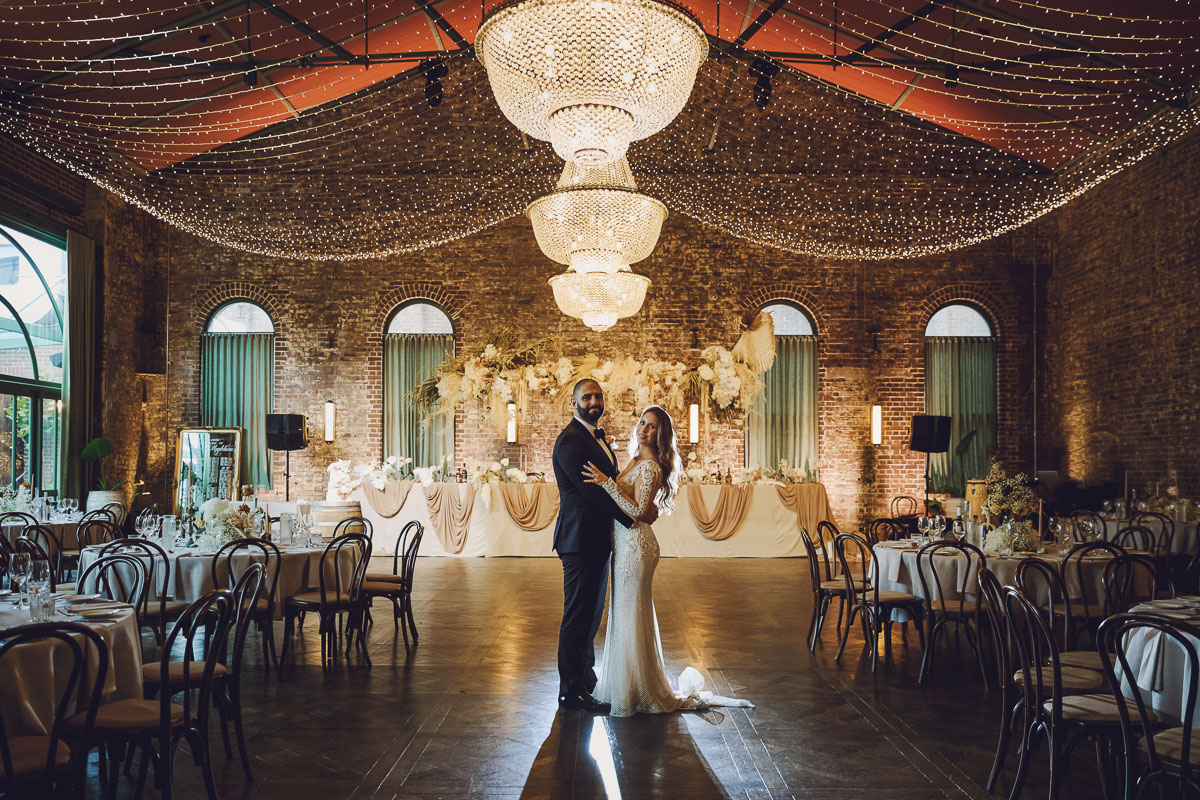 We love getting that symmetrical shot with the bride and groom at the centre. The chandelier in the foreground, and a thousand tiny lights above. We're proud to be wedding photographers when shots like this are shown.
Their first dance as a married couple. A little different to the other ceremonies. This is more candlelight and antique parquet rather than bright lights and smoke. But we really like this classic look.
We wish Magdeleine & Stephen the best for their lives together.