Certainly, one of the most bright and open-looking events, idea for some glossy images. How can one not be overjoyed with sights like these!
Family images on the bouquet. We very much like this idea. Inscribed names, images, and symbols on the wedding details make it all more personal. And this makes for the best keepsakes.
The most vivid white dress of the bride and the bridesmaids. And while white might be conventional this bridal party looked unique. Perhaps it's the pink highlights. Or the autumn colours in such bright light. It's a pleasure to photograph this type of scene.
In contrast to the bridal part the groom has a quiet, formal dignity, which we caught in black and white.
A reception in the Great Synagogue. What a transcendent hall! We understand that sense of spiritual connection to creation in a venue like this. We are so glad the photographs captured the atmosphere of this grand occasion.
Sights in and around the Sydney Queen Victoria Building. A refined and upper-class environment. We like the elegance that these photos capture.
The QVB's Tea Room Reception Hall. Another grand venue with old-school charm and grace. Yet also modern in its own way, as we can see with the smoke and lights as the newlyweds share their first dance.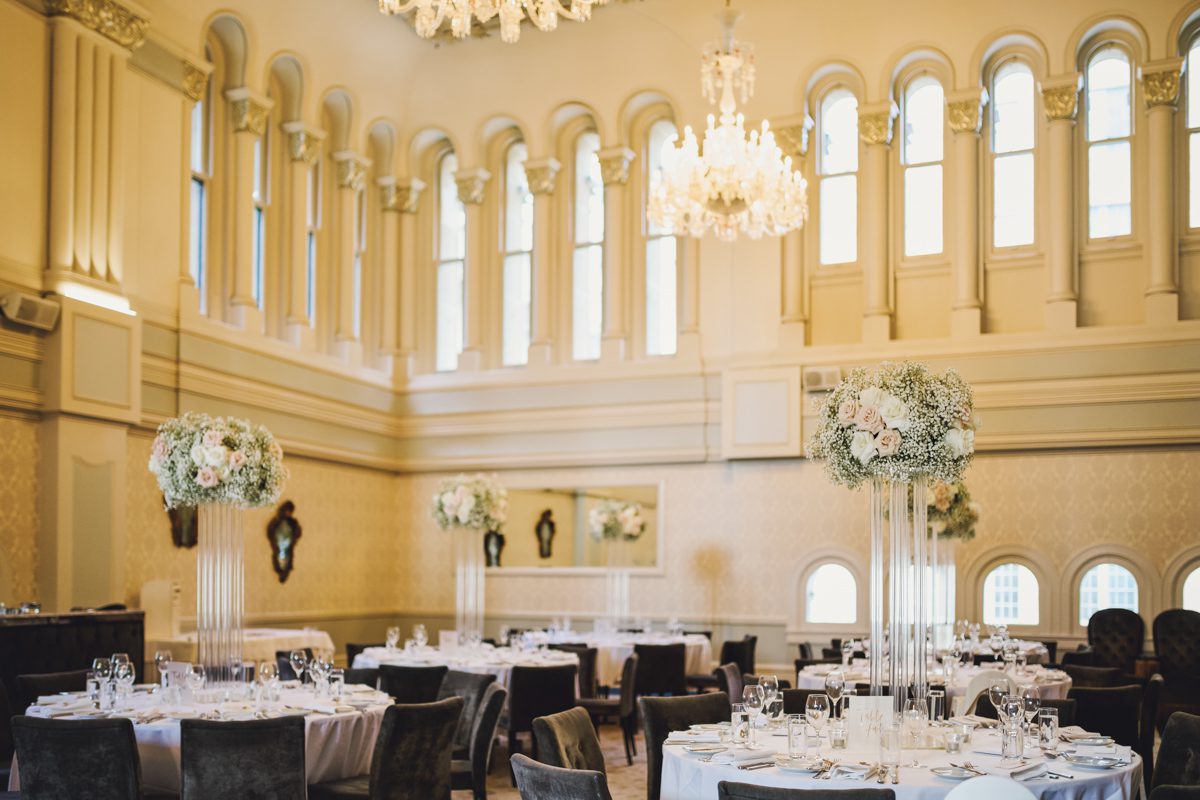 And ending on a peaceful moment as a Sydney Tram stop.
We wish Dana and Ben the very best for their future together.