Natalya and Phillip's Wedding at St. Marys Cathedral and Urban Winery Sydney.
Some of the groom's fine effect. We like the monogrammed look. And we got a little artistic with the shoes on the wall.
The groom in silhouette. With the right sunlight there is always an opportunity for a good black and white image or two.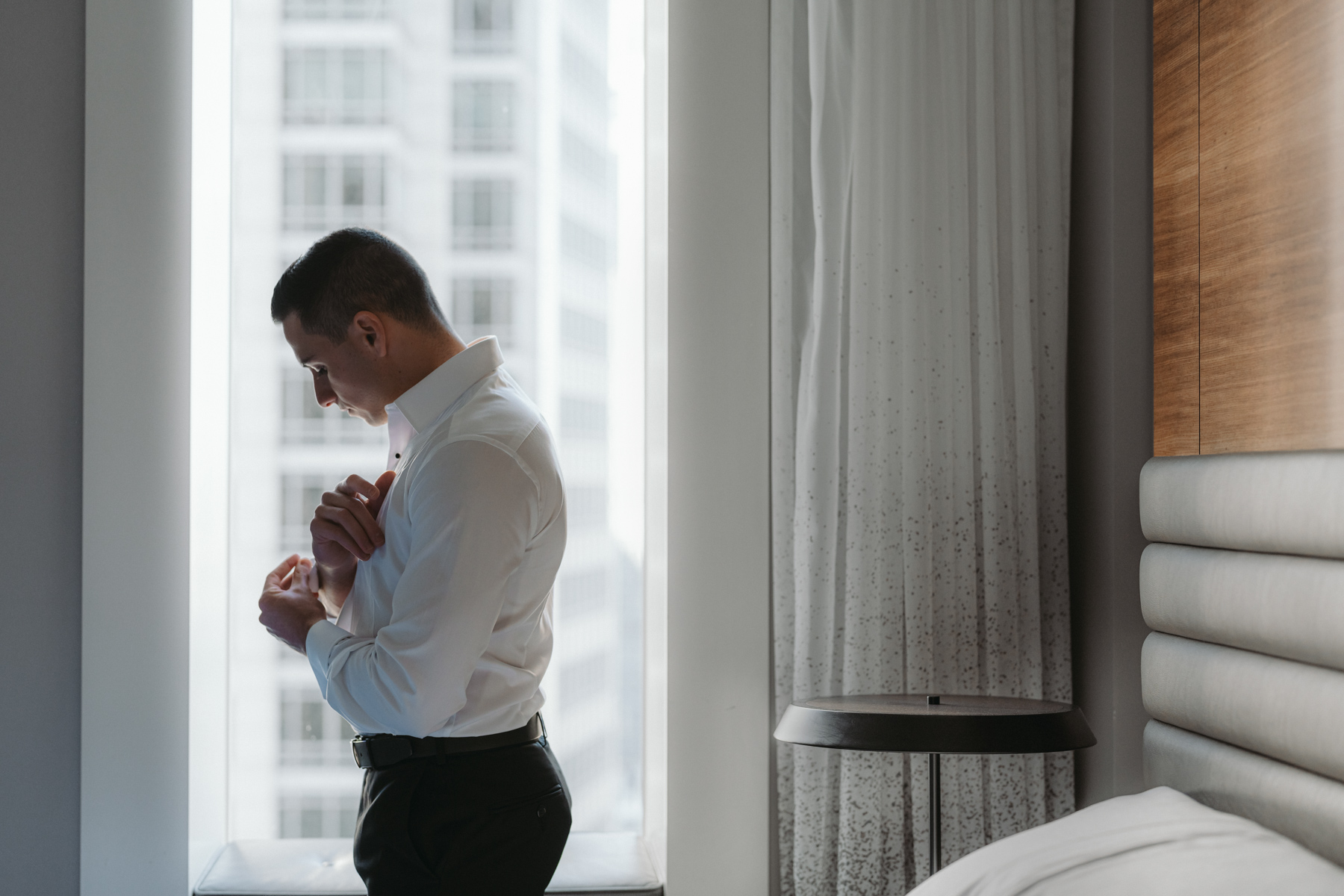 The bow tie, and the correctly folded handkerchief, are all part of the right debonair look.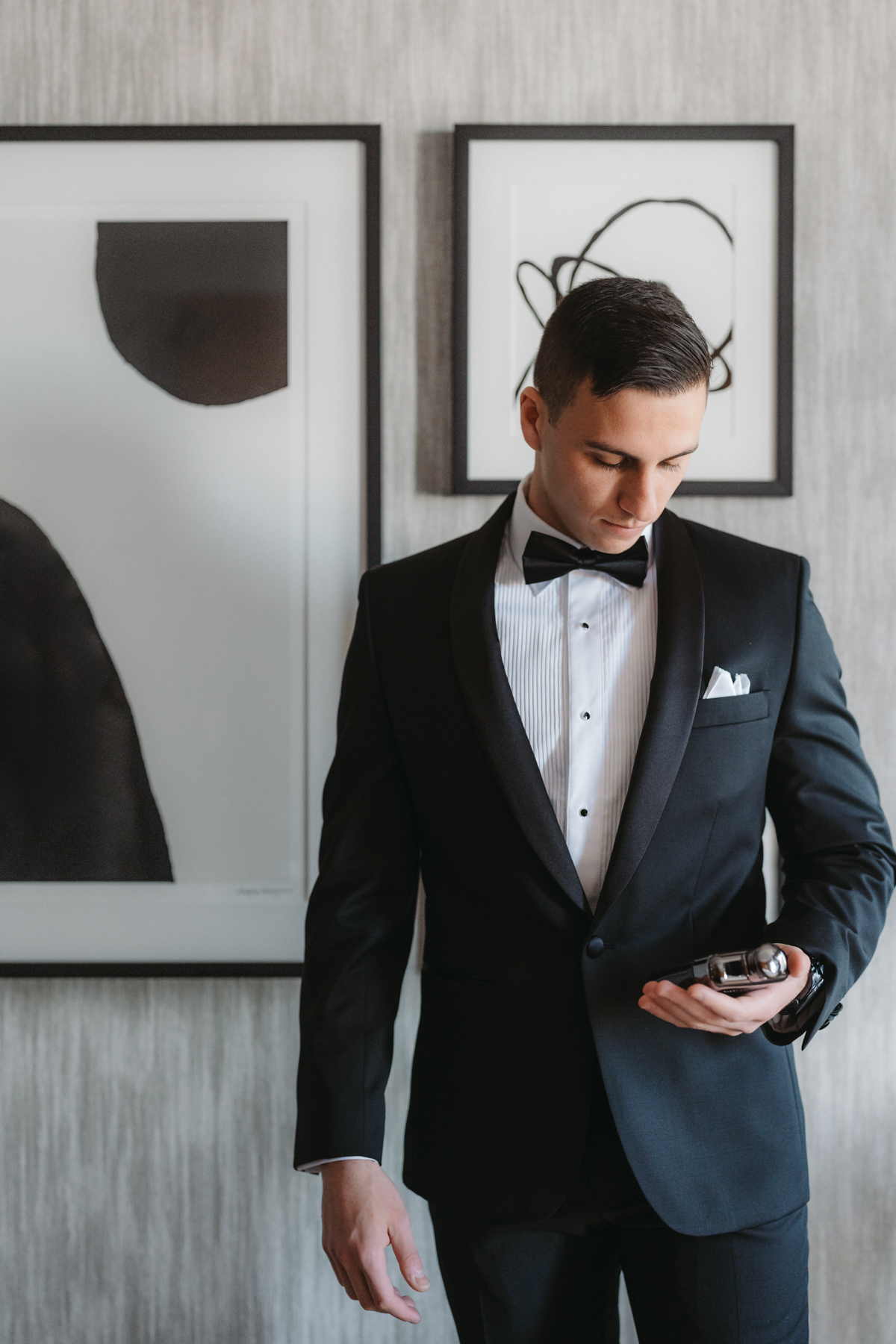 An aerial shot of the QVB. We don't often see it from this angle.
The bride's Dress and effects. We liked this light here, and used it to capture the dress.
We don't usually juxtapose the floral arrangements with the jewellery, but this had a nice effect.
The preparation is so much part of the event, and we like to capture this. It is dressing to become the bride.
St. Mary's Cathedral. Easy to understand why this is a famous landmark.
Inside the Cathedral is very grand, with stained glass windows and stonework. We feel dwarfed by this.
A few images of the bride and groom in front of the cathedral. We like how these people can be both serious and playful.
The Archibald Fountain in Hyde Park is always good for some fine photos, as is all of the surroundings in Hyde Park.
Perhaps our favourite image of the day. Black and white just somehow captured something a little bit artistic and otherworldly here. 
The Urban winery has a very open and friendly atmosphere.
We loved the lights and colours here over the dining settings.
The bride and groom get their name in lights? Well, at least their initials in lights.
Some spontaneous moments during the speeches.
And we end with a picture card image of the happy couple.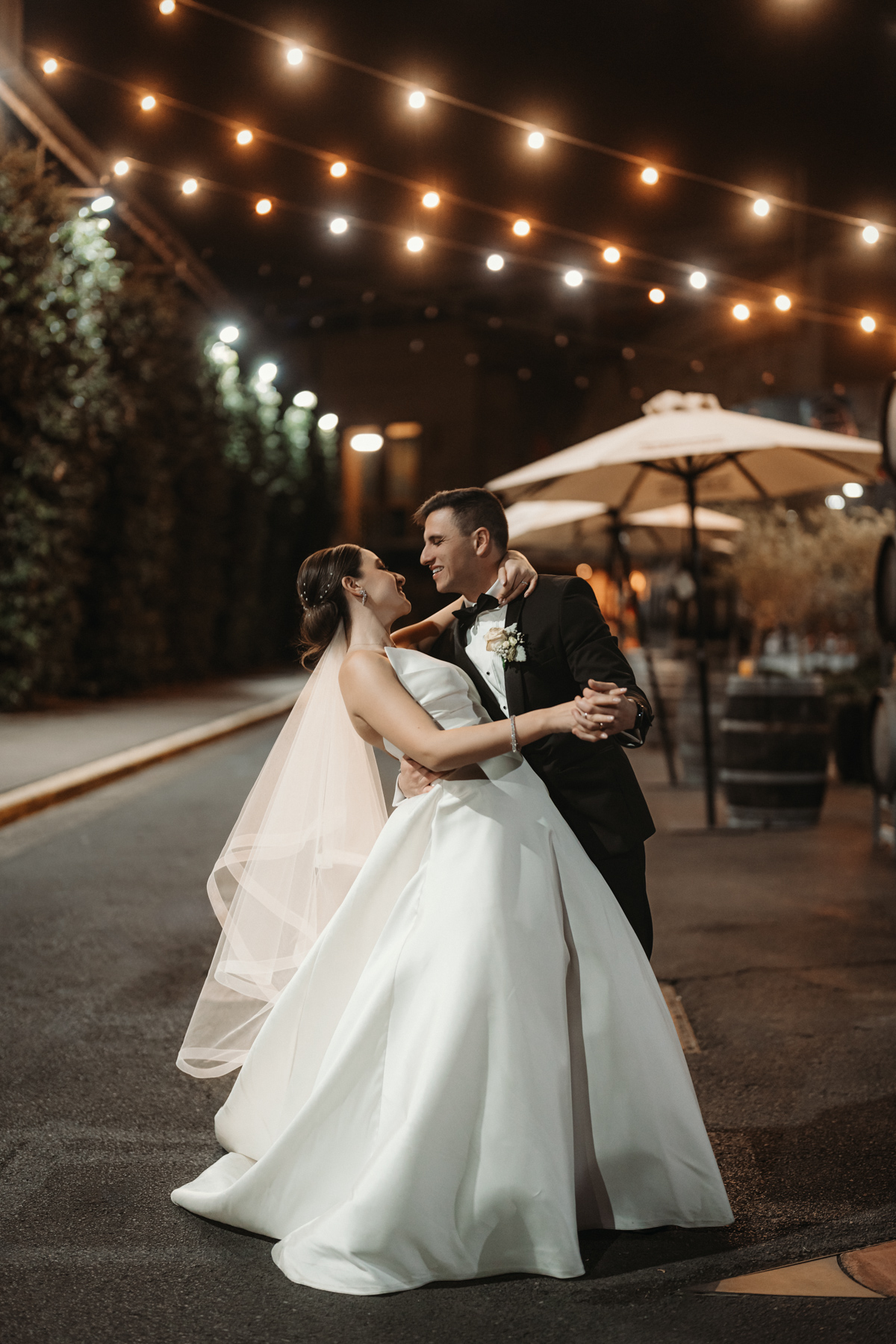 We all wish Natalya and Phillip the best for their life together.