Souhaila and Jamie's Wedding. Such a treat to do wedding photography for events such as these. The home was decorated for the big occasion even before we arrived. The atmosphere was just as festive.
White bouquets with a touch of subdued, pastel colours. We love this aesthetic, and understand why it is popular.
Amid the subdued, pastel colours was this red rose bouquet. We are glad something this vivid will also last.
The Bride and the flower bouquets. Elegance, with nothing more needed.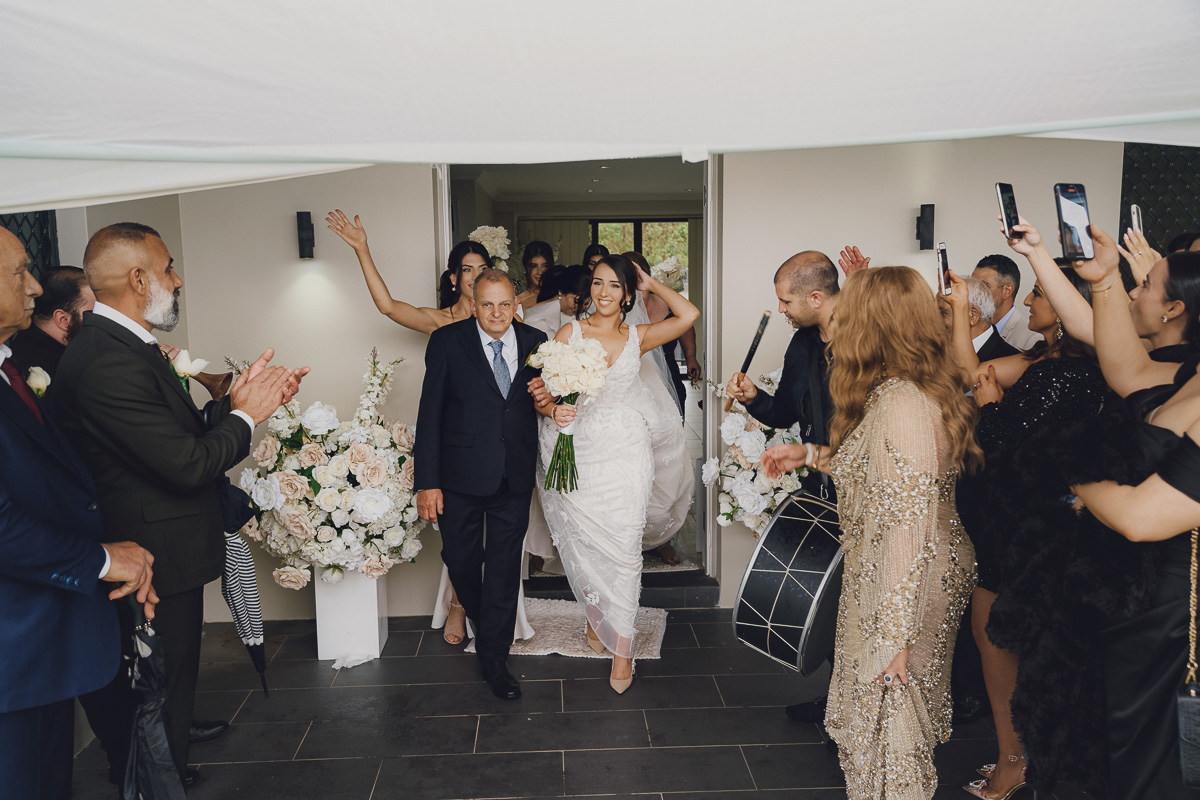 The Groom had a very different aesthetic – rich and warm with an old school look. We love the stark contrasts here, of vivid white and organic wood.
Black and white images of the men in tuxedos. It makes it feel formal, but no less enjoyable.
The chandelier and staircase. A touch of fairy tale class, if only for a few moments.
Such a fine dining halls for the reception. A wedding photographer is privileged to have such settings to work in.
A fine décor means everything fits together and complements everything else. In this hall, even the lighting was perfect.
We end with an image of the happy couple's solo dance, in the bright lights and mist.
Certainly, we wish Souhaila and Jamie the best for their future together.