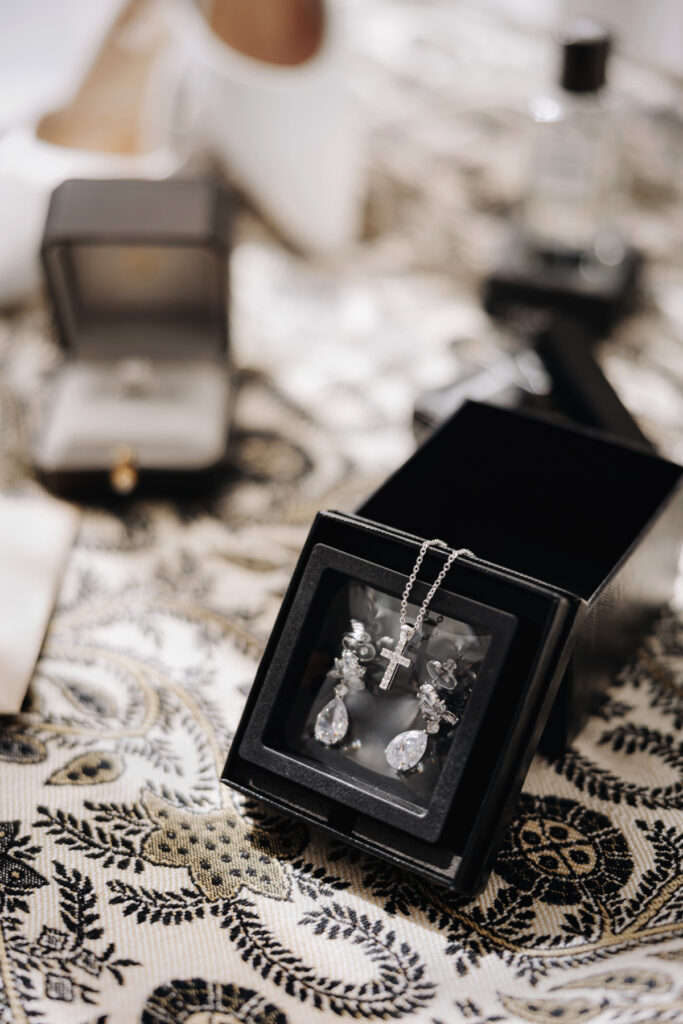 A few of the bride's personal effects. A warm, intimate vibe with these, and silver instead of gold. Rather a classy look.
A fine lace wedding dress. Most impressive.
Flower arrangements and other little details are always worth capturing.
Even in preparation, the anticipation of the events is exciting. We like to capture the bride in a reflection.
And the bride in her wedding dress. Her family also looks very fine.
We always like to take a wedding photo of the bride on a stairway.
Some black and white images of the groom look very suave.
St Mark Coptic Christian Orthodox Church, a warm and earthy, yet bright and colourful place of worship.
Flower arrangements along the aisle were simple yet elegant. We like the symmetry that we caught here.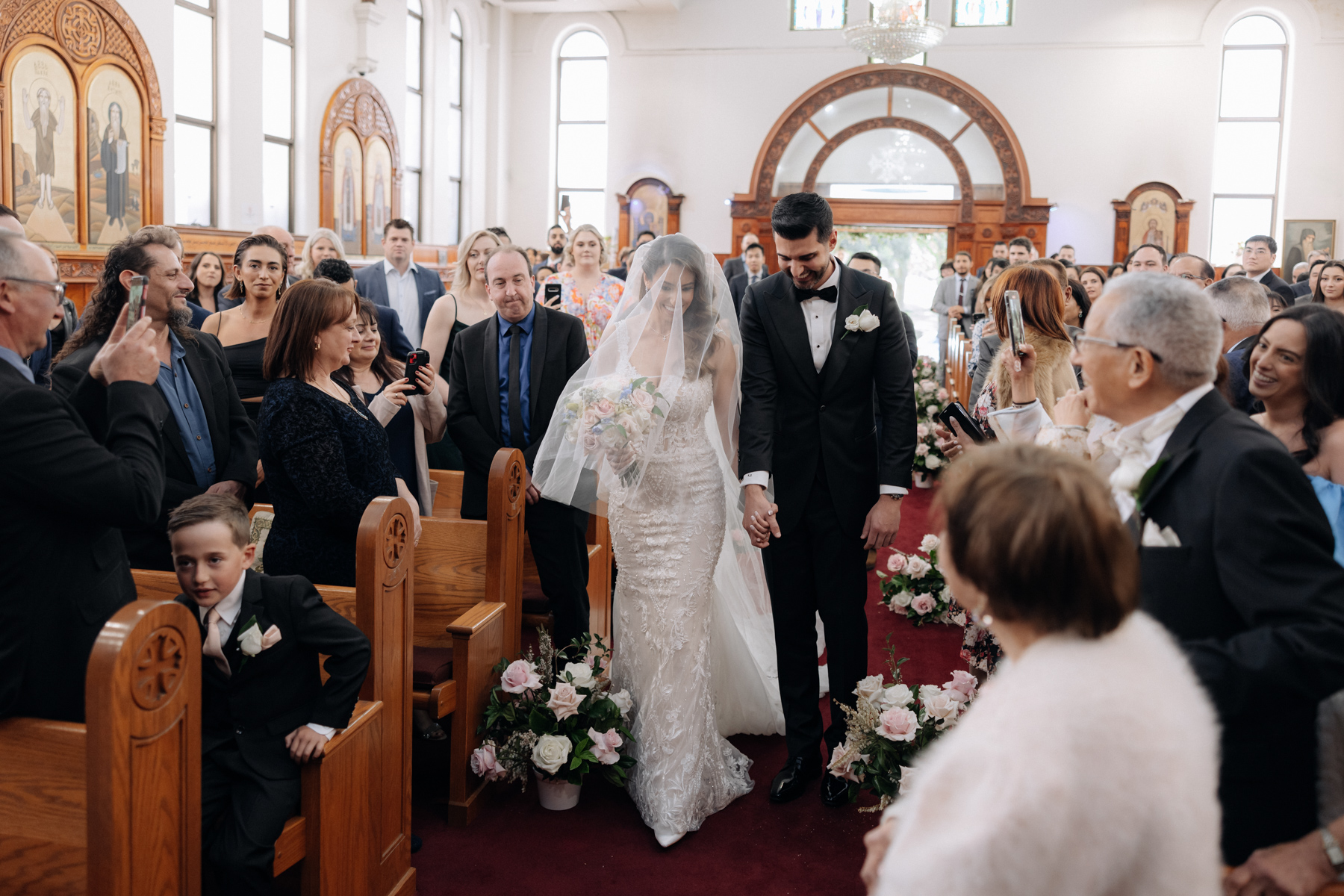 The church was full of people and excitement. This is what weddings are all about.
Before the Altar taking the vows. Such a lush looking décor.
Even in black and white this church décor looks inspiring.
And the now married couple exit the church.
We took some post wedding ceremony photos at Paddington Reservoir. This is not seen too often, yet it worked very well. Perhaps we should use it more often.
Certainly, many rustic archways that work well for brides and grooms.
And of course, some photographs at Observatory Hill Park. Views of the water and Harbour bridge are always good.
The reception at Cockle bay wharf. A most fine austere hall.
We were very fortunate to get some fireworks in the background. The Sydney skyline never looked better.
The happy couple have their first dance together, between lights and mist.
A playful moment at the end as they exit the wedding beneath a tunnel of their guests' hands.
A wonderful experience. We all wish Petronilla & Ricky the best for their future together.