We were privileged to capture Kristine and Jonathon's wedding.
The wedding dress, the flower arrangements. How can so much white look so good? Such an elegant design.
A few of the bride's personal effects. There is a sense of purpose when each of these things is chosen, and a sense of anticipation when they are displayed together.
The ring, a few small items, on the invitation. This captures the essence of the moment.
Dressing with a bridesmaid- it's that feeling of becoming the bride.
The groom is in a white jacket. We like how this textured look matched the bride's dress.
Our Lady of Victories, Horsley Park is a most fine church. A wonderful open and earthy atmosphere.
In front of a stained-glass window. The colours just seemed right at this particular moment, so we had to capture the image.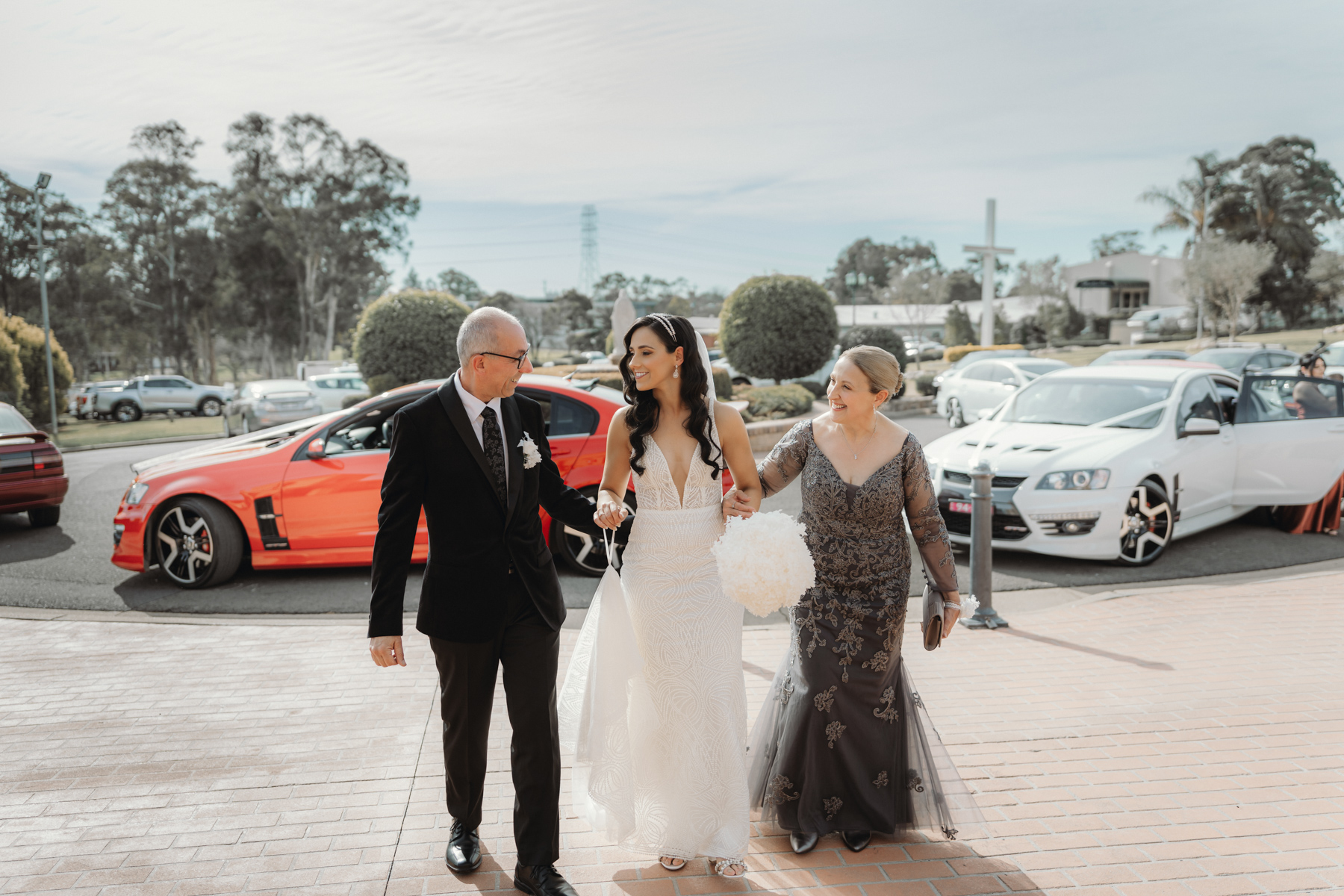 The triumphant feeling, they are really married!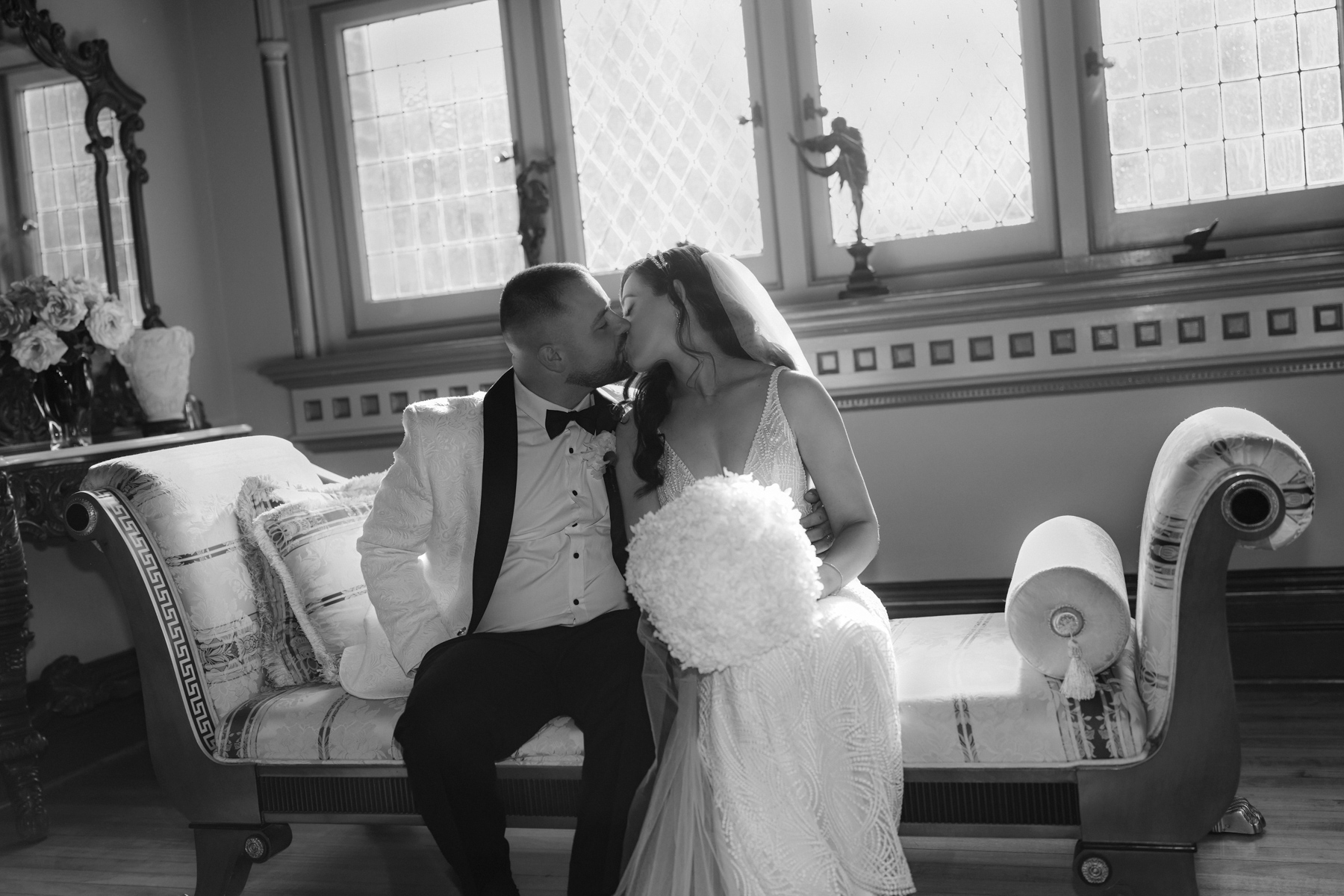 We always try a few black and white images, as they have an artsy, formal aesthetic.
And a few photos outside for a completely different look.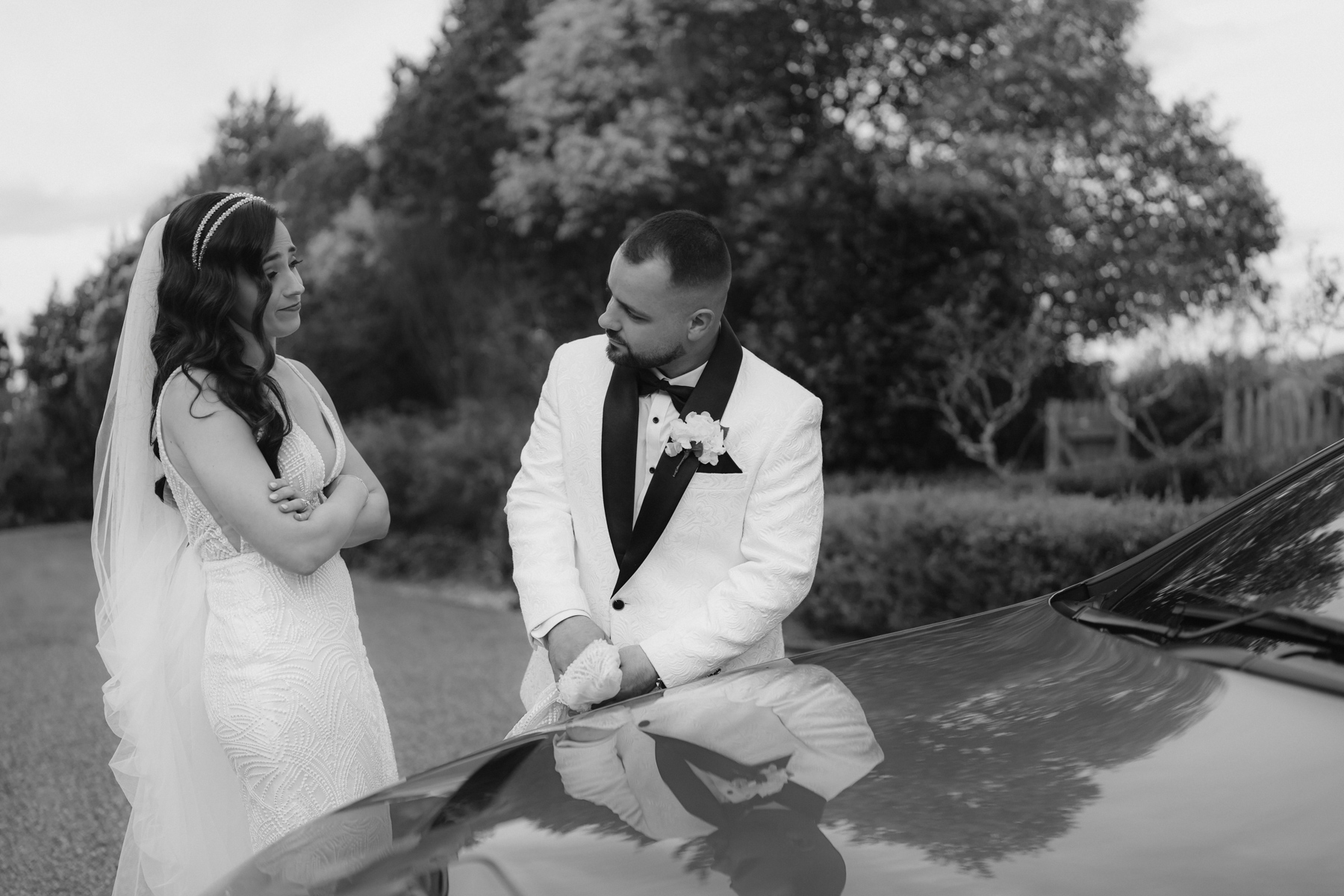 The wedding photo we all look for of the bride on the stairway. We like the warm sunlight here. Perhaps stairways are the best way to display the train of the wedding dress.
Doltone House has a rich, grand look. Even before the guests arrived it looked inspiring.
Kristine and Jonathon are in front of the reception table. The symmetry, the reflection on the floor, the stark white on a dark background – such a great image to capture.
A passionate moment amid the lights and smoke of the dancefloor.
May Kristine and Jonathon have the happiest future together.